Domestic Assistant – 4 or 5 days per week
Part Time
Posted 1 year ago
Applications have closed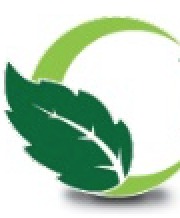 Lindemann Healthcare
JOB TITLE:                          DOMESTIC ASSISTANT 
REPORT TO:                       CARE HOME MANAGER
Job Summary:
As an essential part of the Care Home team, Domestic Assistants are responsible for maintaining a high standard of cleanliness to ensure a safe, hygienic and pleasant environment for residents, staff and visitors.
Responsibilities:
General cleaning of Care Home to support the resident including cleaning resident's bedroom and bathroom
Cleaning of all public areas such as staff rooms, stairs, lifts etc.
Cleaning of office accommodation.
Reporting any faults/repairs of fabric and/or fittings to Care Home Manager or her deputy.
Participate in utilising correct resources as effectively as possible.
Maintain confidentiality at all times.
Be courteous and polite at all times and develop good relations with residents, relatives and visitors both inside and outside the Home.
Be aware of and comply with relevant health and safety and fire procedures.
Undertake other duties as may be reasonably requested in order to maintain the smooth running of the Home.
A Job Description is not an inflexible document but acts to provide guidelines to the duties expected while in post.
Rate of Pay:  Indicative of 8.55/hour plus pension
Personal Specification:
Criteria

Essential
Desirable
Experience /

qualifications

·   No qualifications or experience necessary as full training will be provided.
·      Experience in a care home setting.

Skills and Abilities

·   Understanding of health and safety within the post.

·   Ability to understand and follow policies and procedures.

·   Ability to communicate effectively with a wide range of people.

·   Good interpersonal skills to build and maintain working relationships and work as part of a team

Values and Attitudes
·   A positive, practical attitude.

·   Able to accept responsibility and show initiative.

·   Confident and enthusiastic, flexible and adaptable.

·   Attention to detail.

·   Reliable and good timekeeper.

·   Commitment to confidentiality.

·   Respect for others and a commitment to equal opportunities.