Weekend Chef
Part Time
Posted 2 weeks ago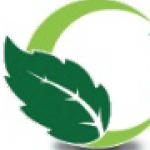 Canal View
REPORT TO:  Care Home Manager
WORKING HOURS:8am – 2.30 pm – Saturday and Sunday
Job Summary:
The post holder is an essential part of the Care Home team employed to manage the smooth running of the kitchen. This role is to provide nutritious and enticing meals to our residents.  
Responsibilities:
·      Prepare the weekend meals within the home following the meal plan set out.
·      Manage the smooth running of the Kitchen during the weekend, including overseeing the Kitchen Assistant.
·      Maintain a clean and hazard free kitchen.
·      Understand and follow all company policies and health and safety regulations
·      Build strong relationships with colleagues to ensure a positive working environment.
 The job description is not an inflexible document but acts to provide guidelines to the duties expected in the post.