Registered Nurse – Nights
Full Time
Posted 3 months ago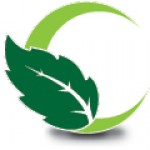 Lindemann Healthcare
Job Summary
There are many reasons why people choose to work at Lindemann Healthcare, and even more reasons why many people stay and build a career.
Our residents and their families are at the heart of everything we do which means that you have the opportunity to spend real, quality time with residents, right from their initial assessment with us. You will oversee the care team and be available to them for advice and support to ensure that the right services are continually delivered to the highest possible standards.
Our teams of care professionals share our values, their input helps to shape our future and keep patient choice and safety at our core. We'll share our specialist knowledge of dementia with you and you'll have access to state-of-the-art facilities and opportunities for career development.
Responsible To
Home Manager
Key Responsibilities
Provide leadership and support for care staff and act as a champion for residents safety and dignity
To maintain skills and knowledge and ensure that care is delivered according to the latest guidelines and best practice evidence available.
Ensure the ongoing safety of residents, staff and visitors through systematic assessment, monitoring and reviewing processes.
Ensure that clear accurate records and communication systems relating to clinical and care delivery are maintained and effectively used
Act as a role model for good clinical and care governance practice
Assess, plan, implement and evaluate the resident's individual needs
Supervise care and domestic staff, giving advice and guidance, as required.
Communicate with staff, residents, relatives, visitors, and other professionals in order to ensure a co-ordinated approach to residents care.
Observe Home procedures for the safe handling, administration and storage of medical products.
Skills and Experience
You will have NMC registration and evidence of PREP. Experience working with older people is required as are excellent written and verbal communication skills and the ability to plan, allocate and delegate work appropriately.
Additional Information
This role is based in Edinburgh and we are keen to hear from the right candidates living within the Edinburgh & Lothian's area. The successful candidate must be ready and able to work flexibly.
Our shift patterns are:
Night Duty – 8pm – 8am